Horoscope - Monthly
ARIES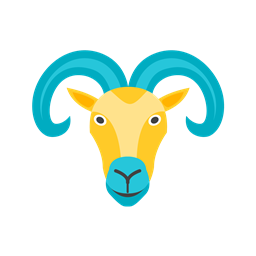 Date : 10/1/2018 - 10/2/2018
Money & Career Horoscope
You''ll be in a relatively static period, which is good for training and also for building some strategies that will use your resources more appropriately. The axis of knowledge, communication and traveling will be intensely energized. Action is most needed. But on the other hand, negotiations, interviews, exams, documents and trips can become a source of stress and conflict. The relationships with workmates and subordinates won''t be very good, and if you don''t show tact, you can cause envy and bad aversion.
Love & Relationships Horoscope
Something about love seems to be restrictive, fuzzy or mysterious. You cannot express your emotions freely. It''s like you''re experiencing the emotion (and frustration) of keeping some secret feelings to your self and not allow them to thrive in the daylight. This is not a very easy month from the sentimental point of view. The sensitiveness of heart is higher, and emotions take exaggerate forms. Deep inside you, there is this wish to break free and once it manifests, it can have the force of a tsunami.
Education & Travel Horoscope
You have to control your tendency of using verbal aggressiveness, because you risk offending the others. If you are a student and you are sitting exams in this period, study harder than ever to avoid failures.
Health & Fitness Horoscope
Your liver will be more vulnerable in this period. So avoid food excesses. Spare your heart, avoiding great physical effort.
Share this prediction with your friends