Horoscope - Monthly
ARIES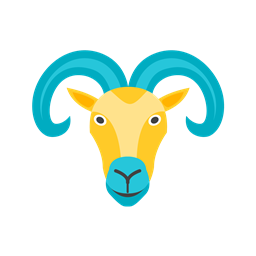 Date : 1/1/2019 - 9/6/2019
Money & Career Horoscope
You could however feel disoriented and experience unsteady thought patterns till the 15th November 2008. Major decisions and sudden moves should be avoided. Career would be positive this month too. Again a bias would be towards partnership and association. Work in a joint area and domain would be more rewarding than solo work. Work environment and juniors could cause issues close to the 6th November 2008 while verbal conflict should be avoided close to the 7th November 2008 and 26th November 2008. If in a business, the month would be quite positive. There would be gains from various sources. If in a job, the month would be average. You might experience issues around the 7th November 2008 and 26th November 2008 due to difficult equations with superiors. If working as a professional, there would be growth in new avenues due to your hard work and dynamic efforts. Networking would be richly rewarded now. Family life would be average mostly. You might experience either a sense of resentment or some amount of deception from family. It is a time to avoid emotions and take some practical and cold-hearted decisions. Money matters would be positive, although outflow of funds due to unexpected reasons and sources would be experienced throughout. It is a month to be conservative in money matters. Income would be god throughout, although there will be some fluctuations and hurdles till the 15th November 2008. Investment would be very beneficial, as long as these are conservative and does not get classified as speculative. There would be chances of purchase of real estate or a vehicle till the 15th November 2008.As long as paper work is in order, you should go ahead.
Love & Relationships Horoscope
Love life, if unattached, would be positive this month. You would be the object of affections till the 13th November 2008 and the object of desires after the 14th November 2008. Sex appeal and appearance would be quite high after the 14th November 2008.New relationships and friendships could form during this time. A new person could appear on the horizon. Love life, for those in a relationship, would be average mostly. Some mental distances could be felt, although passions would be high. You will find higher level of affections toward partner after the 14th November 2008. An alternate person might appear like a better option. Try to rationalize before you take any major decisions. If married, the month would see pressure in domestic matters as well as aggression towards spouse. A certain amount of discontentment could be felt towards spouse. You need patience to handle marital matters this month. You should wear white clothes when you go for important meetings for higher level of success. Second half of the month would be better than the first half of the month.
Education & Travel Horoscope
You may not able to concentrate on study. There is a need to pay more and extra attention. Try to avoid indulging in unrewarding deeds. Only with your concentration and pre-planning you may get encouraging success. This month shows cherished and fruitful journeys to you.
Health & Fitness Horoscope
You are likely to get some relief from eye problems. However, it would be in your interest to continue the treatment to permanently cure this. Keep in mind that a slight negligence on your part could aggravate the problem.
Share this prediction with your friends