Horoscope - Monthly
ARIES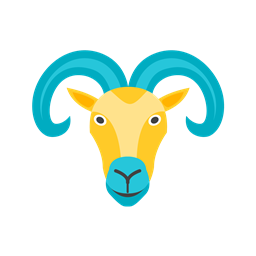 Date : 7/1/2018 - 12/29/2018
Money & Career Horoscope
Work comes first to you in this month. You become more ambitious than you have been lately and you work very hard to force the people around you to acknowledge your merits. You are more active in connection to the others for partnerships. You manage to make yourself understood and to gain your colleagues'''' and/or partners'''' approval. The financial situation is pretty good, when you can earn money without too much trouble. In the second part of the month, the income will depend more on your life partner, business partners and friends. You will achieve new and important achievements. You are going to enter into new deals and contracts. Your confidence and patience now will be helpful. Opening of the month will bestow surprising results. Monetary position would be desired. Name and fame may come from each and every side.
Love & Relationships Horoscope
Your love life looks good, but youíll have to control your impulsiveness. Itís also possible that youíll try to impose your views on your dear ones. There might come up some misunderstandings with your significant other but if your relationship is strong, it will hold on. You will have a busy schedule. There will be no time for family.
Education & Travel Horoscope
Probably, you may go to out of city regarding your business or career related matters. These official journeys will provide wonderful results. Most of the time health will be good and you will able to perform well. As far as studies are concerned, you communicate very well so you could pass your exams successfully. You can learn more efficiently in this period if you study with a colleague.
Health & Fitness Horoscope
Your health is better in this month as compared to previous month. Take care of your feet and ankles because they will be more vulnerable in this period. Your decisions and actions are more important than the influence of the people around you and of other external factors. Therefore, youíll have more freedom of movement, but more responsibility, as well. Be wise.
Share this prediction with your friends